KELLY BLANKSCHEN COHEN
ARTISTIC DIRECTOR
A graduate of Naugatuck Valley Community College, Kelly Blankschen Cohen received her degree in Visual and Performing Arts, with a focus in Dance. Born and raised in the town of Wolcott, CT, she has taught over the last eight years in towns and cities across the state. Kelly brings over twenty years of dance experience and as a previous competitive dancer herself at Studio 1 Dance Center, her dancers and choreography have been recognized at the regional and national level. At a young age, Kelly trained with the Radio City Rockettes for four summers and traveled to Shanghai, China representing the United States with her dance studio in 2009. She is currently a founding member, and choreographer, for a professional modern dance company, ATTAK Dance Company. ATTAK is based out of West Hartford, CT and performs across the state in festivals and concerts. Professionally, Kelly was a performer at the Walt Disney World Resort in Orlando, FL. She performed on the Magic Kingdom Castle stage, in "Celebrate the Season," and participated in the ABC special of "Mickey's Once Upon a Christmastime Parade," on Christmas Day. Also, Kelly spent the summer in 2014 dancing as a member of the CT Sun WNBA Solar Power Dance Team. This year, Kelly will be traveling the country as a judge for the Star Dance Alliance dance competitions and is looking forward to sharing her knowledge and experience with all ages. For Kelly, teaching and performing have always been what she has been most passionate about and is thrilled to continue to share her passion with her students.

Sara Coombs
Tap Choreographer for performance team
Sara Coombs is an actress/choreographer/teaching artist based in NYC. With over 10 years of teaching experience, Sara has taught dance and theatre all over New York, Including Broadway Dance Center and Peridance Capezio Center. Her love and knowledge of dance education led her to tour with IDC/Dance America/Dance Olympus and she has served as a judge for Dance Showcase Competition in Bristol, CT. She was the associate programs director, dance teacher, and resident choreographer at The PlayGroup Theatre in White Plains, NY. Some of her choreography credits include The Yankee Peddler (Off-Broadway), Junie B. Jones (TheatreWorksUSA), The Drowsy Chaperone, The Mystery of Edwin Drood and Big River (The Barnstormers Theatre). Sara was last seen on stage at the Greater Boston Stage Company in Dames at Sea (Joan). Other performing credits include She Loves Me, 42nd Street, Thoroughly Modern Millie, Singin' in the Rain, Curtains and Follies. She holds a B.F.A in Musical Theatre from The Boston Conservatory.
---

Victoria Maringola
Teacher
A current student at The University of Saint Joseph, Victoria Maringola is pursuing her degree as a Biology major with a Mathematics and Chemistry minor, aspiring to becoming a science educator. Victoria has been dancing for approximately 18 years and is currently a member of the professional modern dance company, ATTAK, based out of West Hartford, CT. Victoria grew up in Wolcott, CT where she studied dance at both Studio 1 Dance Center and Triple Threat Dance Company. During that time, she took great pride and enjoyment with her work in the classroom with students who danced competitively under her assistance for 5 years. Besides being involved with studio dance, she was actively involved with the Wolcott High School Varsity Dance team, proudly boasting the title of Naugatuck Valley League champions; State jazz team tournament champions, and placing 3rd in the Greater New England area tournament in Massachusetts. While at WHS, she was responsible for JV choreography, varsity captain and varsity co-choreographer. Upon starting her academic career at USJ, she returned to her hometown periodically and assisted in creating choreography for the varsity Jazz dance team. While in college, Victoria served as vice president of the University's Dance Ensemble and coordinator of the USJ Blue Jays Dance Team before joining ATTAK. Presently, Victoria is a dance Instructor at Imagine Studio in West Hartford, CT. She has a passion for all styles of dance, but feels an extra connection to musical theater and lyrical. She is drawn to the idea that both genres allow you to perform and convey a story through movement

Amy Brooks
Teacher
Amy Brooks has been teaching and training dancers for over 20 years. She was the Director of Studio 1 Dance Center for 11 years and spent the last 7 years teaching at Triple Threat Dance Company. Amy is trained in various styles of dance. Her choreography has been recognized on the National Level for many years and Amy also serves as a Competitive Dance Judge. She is currently actively involved with the Miss America Scholarship Program as the Connecticut Pageant Choreographer and also  works with the reigning Miss Connecticut  to prepare her for the Miss America Pageant. We are thrilled to have her support this summer as she teaches at our Team Intensive.  Amy is the proud former Teacher of our Artistic Director, Kelly Cohen.
---

Maegen Gonska
Guest Instructor
Maegen Gonska , a native of Wolcott CT, has been dancing since the age of 2, and is trained in classical ballet, tap, jazz, lyrical and contemporary, a student of Amy Brooks since the age of 5. She is a regionally and nationally recognized award winning dancer, competing since the age of seven with Wolcott's Studio 1 Dance Center. At age thirteen she was accepted into the Nutmeg Ballet where she was under the tutelage of Eleanor D'Antuono of the Joffrey Ballet, Victoria Mazzarelli of the Basel Ballet, Scott Thyberg of Dansereye Productions and Joan Kunsch of the Nutmeg Ballet. Approaching college, Maegen began teaching in Connecticut and decided t o pursue a history degree. After a brief break to focus on school in 2010 she went back to her love for dance teaching in Virginia Beach. Her students today have performed in Disney World, been accepted to ballet programs such as the Joffrey Ballet, American Ballet Theatre Texas Summer Intensive, Interlochen, Point Park University, The Ailey School, Star Dance Alliance Power Pak and compete regionally and nationally. Maegen is now a choreographer and instructor in Northern Virginia at James School of the Dance Arts and Gainesville Dance Center.
---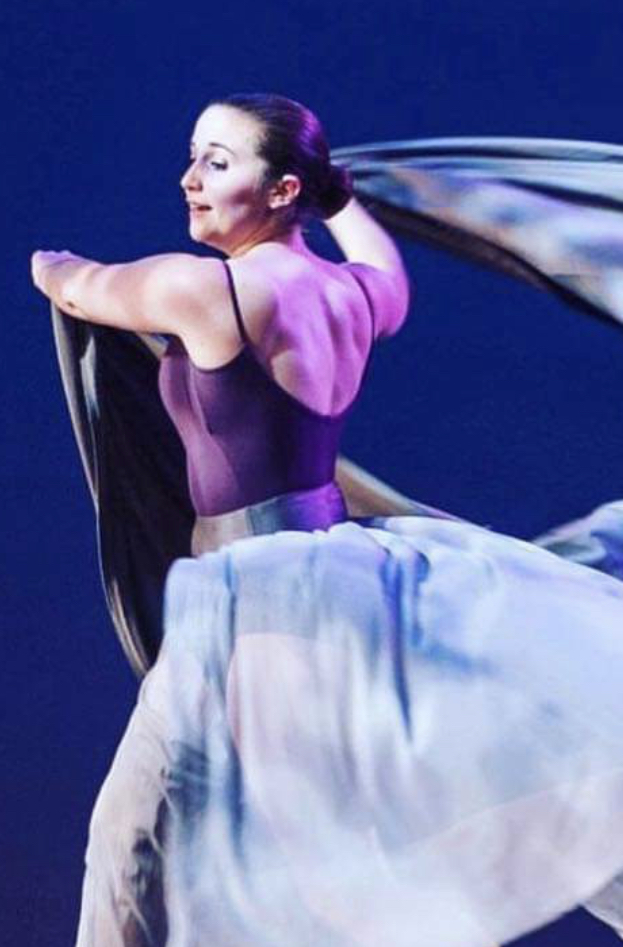 Amanda Brennan
Teacher 
Amanda Brennan has been teaching wide variety of dance classes for over 12 years. She is a graduate of Naugatuck Valley Community College, where she received her Associate Degree in Visual and Performing Arts (Dance) and an Associates of Science (Early Childhood Education). While attending NVCC, she worked as the dance professor's assistant, was the production assistant for various shows, and was the President of the Terpsichorean Dance Ensemble. Amanda has received The Dance Department Award of Merit in 2011, 2012, and 2013. She also received the Elena Del Vecchio Rusnak Dance Scholarship in 2012. Amanda has completed two years of Teacher Training School at Dance Masters of America. She is a founding member of the professional modern dance company, ATTAK. For over 6 years, Amanda has performed with the company and has choreographed for the company several times.Amanda grew up training in a variety of dance styles including modern, lyrical, tap, jazz, ballet, and pointe. She competed in various competitions growing up and has won choreography awards for several pieces in previous years. After graduation, Amanda taught Kindergarten for 2 years at Northwest Children's Center in Cromwell. She found that she not only has a passion for dance but a passion to teach. Currently, she is in the Profession Education Program at Central Connecticut State University and will graduate with a bachelor's degree in Elementary Education in December. Amanda is excited to join The Dance Project staff and share her love and passion for dance!
---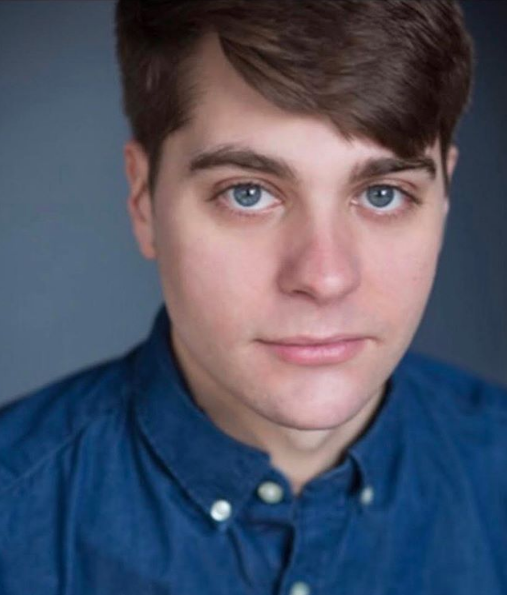 Tyler  Caisse
Teacher 
Tyler will be joining us for Season 3! He will be teaching technique as well as choreographing a piece for our competitive team. Welcome Tyler! 
Tyler Caisse is an actor/director/choreographer living in Connecticut. Tyler is a graduate of Western Connecticut State University, where he received a BA in Theatre Arts. Tyler currently teaches dance and musical theatre at Kinsella Magnet School of Performing Arts in Hartford, CT. Past Credits include: All Shook Up (Director/Choreographer), Bird Girl: An Original Dance Concert (Director/Choreographer), Working, A Musical (Director/Choreographer). Recent performing Credits include: A Chorus Line (Mike), Once on This Island (Daniel), Hairspray
---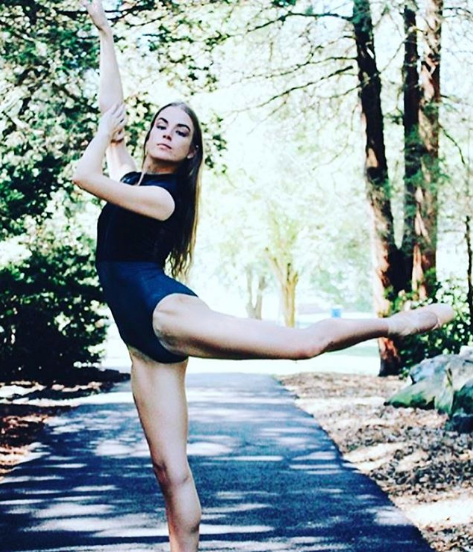 Emily Orzada
ballet Teacher 
Emily Orzada is originally from Newark, Delaware where she began her ballet training at Mid-Atlantic Ballet under the direction of Patrick Korstange. After high school, she studied at The University of the Arts as a Dance major and was mentored by many established ballet, modern and jazz instructors. In 2014, Emily joined the Ballet Theatre of Maryland as a trainee with Artistic Director, Dianna Cuatto. While at BTM, she performed with the company in their performances of The Nutcracker, A Mid-Summer Night's Dream, Cinderella, Carmen and Sleeping Beauty, to name a few. During the 2017-18 season, she was an Apprentice at Fort Wayne Ballet, with Artistic Director, Karen Gibbons-Brown. At Fort Wayne, she danced in many productions, her favorite role being the lead Mazurka in Coppelia, mentored by Ms. Eleonora Pokhitonova. Most recently she was a Company Artist with Ballet Hartford under Elizabeth McMillian, where she performed classical and contemporary repertoire by Stephen Pier, Elizabeth McMillian and Michelle Thompson Ulerich. During the summer of 2019, Emily trained at the City Ballet of San Diego where she worked closely with New York City Ballet Principal Dancers Megan Fairchild, Ashely Bouder and Daniel Ulbricht. Emily has also had the opportunity to work with other outstanding artists such as Christopher Fleming and honored to be a Guest Artist with Mid-Atlantic Ballet and Three Rivers Dance during her professional career. Emily is currently Co-Artistic Director of New England Ballet Theatre, a professional ballet company based in Hartford, CT, which she Co-founded in January 2020.